FOR AGENT/BROKER USE ONLY. DO NOT DISTRIBUTE.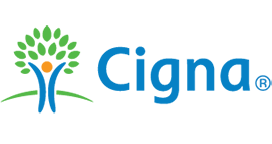 IMPORTANT MESSAGE
Urgent update for your clients
Transparency in Coverage Rule – Machine Readable Files
On 3/14/22, we contacted you regarding the Machine Readable Files (MRFs) requirement of the Transparency in Coverage Rule. This communication outlines the next steps and key information that we have provided to all Cigna medical clients in anticipation of the 7/1/22 enforcement date.
As a reminder, under the Transparency in Coverage Rule, issued in 2020 by the U.S. Department of Health & Human Services, U.S. Department of Labor and U.S. Department of the Treasury and enforced beginning 7/1/22, health plans (which include clients who sponsor employee benefit plans) and health insurance issuers must publish two MRFs:
| | |
| --- | --- |
| • | In Network: Negotiated rates for all covered items and services between the plan or issuer and in-network providers |
| • | Out of Network: Allowed amount paid to, and billed charges from, out-of-network providers for all covered services within a 90-day period |
| | |
| --- | --- |
| | What Cigna is doing |
---
| | |
| --- | --- |
| • | On 5/16/22, Cigna clients will receive communications that provide the link to the MRFs and the actions they need to take to be compliant under the rule. |
| • | The actual link and recommended verbiage they should include with the link are below. This link will be live as of 7/1/2022, but can be posted on their public websites prior to 7/1/22. Files will also be available on Cignaforemployers.com on or before 6/1/22. |
| | |
| --- | --- |
| | What your clients need to do |
---
To meet regulatory requirements, Cigna recommends that clients keep the following in mind:
•
On or before 7/1/22, most clients will need to copy the link below and post it somewhere on their public website to provide access to the MRFs. The link is https://www.cigna.com/legal/compliance/machine-readable-files.
–
Note that prior to 7/1/22, this link will take you to the home page of Cigna.com, but will access the MRFs page after that date.
–
Clients can determine where on their public website they want to place this link.
–
Per the regulation, anyone in the United States should be able to find this link somewhere on their website without any requirement such as a password, a fee or an age restriction.
•
Along with the link, we are asking clients to include the following recommended overview verbiage:

This link leads to the machine readable files that are made available in response to the federal Transparency in Coverage Rule and includes negotiated service rates and out-of-network allowed amounts between health plans and healthcare providers. The machine-readable files are formatted to allow researchers, regulators, and application developers to more easily access and analyze data.
•
Clients need only follow this process once to establish the link. Cigna will update the files each month and the link will remain constant and always access the most up-to-date files.
•
For clients who previously indicated that they do not have a public website or clients with client-specific networks, we will communicate the URL of the websites that Cigna has created.
•
For clients who have "opted out" of Cigna's standard hosting services by choosing to host their own files or having a third party host them, we are supplying detailed instructions for how to access the files directly from Cignaforemployers.com.
| | |
| --- | --- |
| | For more information |
---
For more information, visit Cigna Consultant Access to log in or register for the portal. On the portal you can:
| | |
| --- | --- |
| – | Find links to all of the communications that will be sent to your clients on 5/16/22 |
| – | Review the file system requirements and recommendations |
Click here to contact Cigna Consultant Access Website Support with any questions you may have during your registration.
All Cigna products and services are provided exclusively by or through operating subsidiaries of Cigna Corporation, including Cigna Health and Life Insurance Company.

967975 05/22 © 2022 Cigna. Some content provided under license.

This is an email from Cigna | 900 Cottage Grove Road, Bloomfield, CT 06002.

Legal Disclaimer | Privacy | Product Disclosures | Cigna Company Names